Cathy Gao
Founder and Chief Executive Officer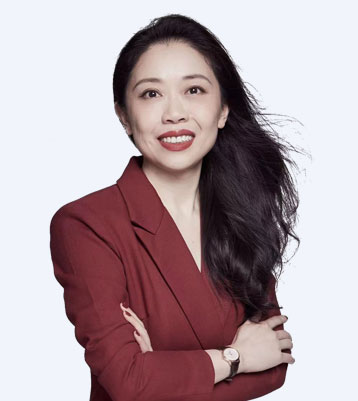 Cathy Gao is the founder of Healoonow, the largest service platform in North America providing integrative healthcare of both traditional and modern medicine since 2018. By pioneering an innovative and holistic model, Healoonow platform combines the best from modern and traditional medicine, and strive to serve an increasingly diverse population in North America.
As founder and CEO, Cathy Gao is a visionary leader of Healoonow: she not only oversees the overall corporate strategy and development, but also provides hands-on stewardship for nearly every major business department within the company.
Prior to Healoonow, she has worked for over 20 years in international public relationship and communication industry. Cathy served as general manager of education and corporate social responsibility department at Highteam Marketing Communication, with a focus on IT, automobile and sports clients such as Intel, BMW and Major League Baseball. Responsible for leading and managing team to complete full cycle of each event with budgets exceeding $2M for Intel, BMW and Major League Baseball in China.
Cathy began her career as a journalist at ChengDu Evening News. She was well-known in China for being the first to uncover major and break through new events with exclusive reports, including the most famous exclusive series report of Liu Xiaoqing's tax evasion in 2002, which was republished by The New York Times. She graduated from Chengdu University with a bachelor's degree in journalism.
Dr. Guohua Yang, Chief Physician
Co-Founder and Chief Traditional Chinese Medical Officer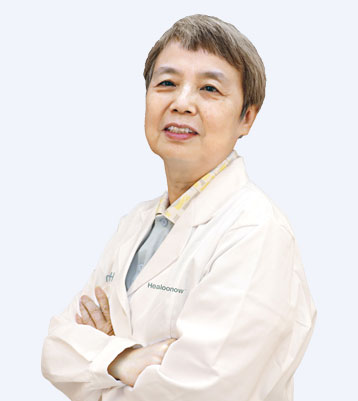 Dr. Guohua Yang serves as co-founder and Chief Traditional Chinese Medical officer. She is responsible for leading our clinical section, empowering TCM providers, working cross-functionally to improve health outcomes for our patients, and ensuring we deliver the best-possible quality integrative healthcare online and offline.
Dr. Guohua Yang is a chief physician in Wangjing Hospital with nearly 40 years of clinical experience. She is PhD student's supervisor of China Academy of Chinese Medical Sciences, professor of Internal Medicine of Beijing University of Chinese Medicine, and a winner of the special government allowances by the State Council. She also is the National Qualification as supervisor of academic experience inheritance for Chinese Medicine (the Sixth round). She makes good use of classical and ancient prescriptions to treat modern internal medicine diseases, with accurate syndrome differentiation and rigorous prescriptions. Specializing in treatment for difficult and complicated diseases, and common internal diseases.
She earned a master of internal medicine degree from Shanghai University of Chinese Medicine, Learning from Professor Shi Dianbang and Ling Yaoxing for internal medicine, and from Prof Jiang Jijun and Yang Jiasan for acupuncture and moxibustion."
Elayne Y. Chong
Vice President of Education and Communication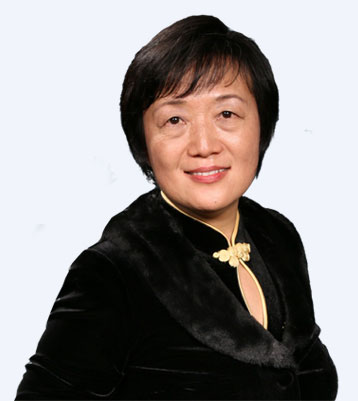 Elayne Y. Chong leads education and communication strategy for Healoonow and is responsible for developing the organization's long-term strategic vision in education and communication.
Prior to joining Healoonow, Elayne has 20-year career as health scientist at CDC, Dr. Elayne Y. Chong exceled in leading interdisciplinary teams and transformed the static and fragmented epidemiologic reports into interactive and user-centered visual analytics. After retirements, Elayne served as the principal data scientist at DSFederal. During her short tenure there, Elayne led her high performing team successfully integrated data silos into centralized data system, greatly expanded data collection, analyses and timely reporting functions, and enabled the government agencies for substantial growth in data science. Before coming to the US, Elayne was a journalist of Xinhua News Agency reporting Chinese news to overseas readers that specialized in women's issue, education, and population growth.
Elayne earned a Doctor of Philosophy degree in sociology from Arizona State University, a master degree in journalism from Chinese Academy of Social Sciences, and a bachelor's degree in English language and literature from Peking University.
Kimberly Dong, Pharm.D.
Vice president, Hospital system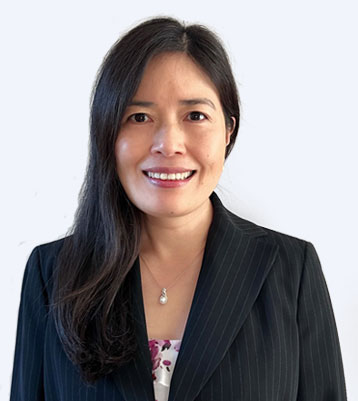 Kimberly Dong leads the Hospital System business for Healoonow. She is a highly experienced retail pharmacist with a strong background in pharmacy management, customer services, and sales support. She is responsible for sales and distribution operations for herbal company products, hospital pharmacy management and logistics services.
Prior to joining Healoonow, she has 14 years of working experience at CVS pharmacy and Pharmaca Integrative Pharmacy. She led pharmacist management, complex customer issues resolving at store level and customer satisfaction improvement, store supplies and inventory management.
Kimberly Dong earned a Doctor of Pharmacy degree from University of Florida (UF), College of Pharmacy, Gainesville, FL.
Jason Ma
Legal and Compliance Advisor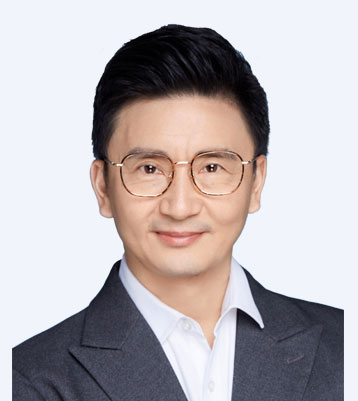 Jason Ma advises on the Company's legal & regulatory affairs and compliance.
Jason Ma has extensive experience in business law, food and drug law and intellectual property law as well as China law. He has more than 15 years with top international law firms and Chinese law firms, thorough understanding of the regulatory system of pharmaceuticals, medical devices and solid experience in advising clients on regulatory requirements, regulatory submissions concerning entry to the market, conduct of clinical trials, establishment of local manufacturing sites, intellectual property right protection, regulatory hurdles and product recalls. He was formerly a partner of a leading Chinese law firm and a senior attorney of a premier international law firm. Before starting his legal career, Jason Ma practiced as a medical doctor for four years in a city hospital in China.
Jason Ma earned a LL.M from University of California Berkeley School of Law, a LL.B from Manchester Metropolitan University, a LL.M from Sun Yat-Sen University Law School, and his Bachelor of Medicine from Sun Yat-Sen University Medical School.
Lori Shore-Mouratoff, M.D. DABMA, FAIHM
Independent Advisor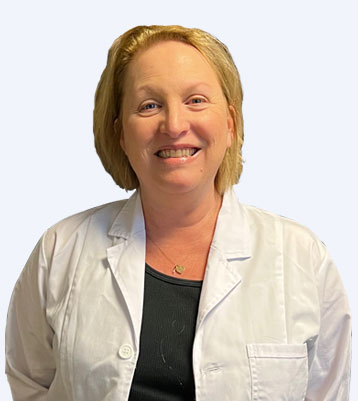 Lori Shore-Mouratoff, M.D. advises on evidence-based education training programs for healthcare providers and proper use of herbs and dietary supplements.
Dr. Shore-Mouratoff has been practicing in the Northern California Bay Area since 1998. Her practice focuses on primary care integrative medicine, incorporating nutrition, acupuncture, meditation, and behavioral science to advance health. She has received a U.S. Department of Navy Special Act Award in September 1993 and a U.S. EPA Special Achievement Award in December 1992 for her work to improve the environment.
Lori Shore-Mouratoff, MD graduated from UC, San Diego Medical School where she trained in Emergency Medicine.